Expect exceptional service with AMBA Health & Beauty Spas!
Every month we have hand selected 2 specials dedicated to offering our clients exceptional services
leaving you relaxed and rejuvenated.
Check back every month for our new specials that are sure to please!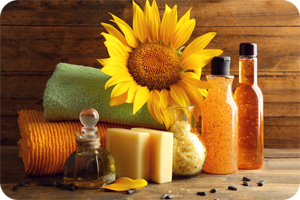 SUNFLOWER SPLASH
September Sunflowers are in full bloom and you should be too! Come in for our September Sunflower Splash Package! Try our exfoliating Facial and let us expose your radiance! Enjoy this Custom Facial and since your hands and feet do all the work, rehydrate them with our satin soft, heated paraffin wax. This 2 hour Sunflower Splash package is not complete until you are fully relaxed and rejuvenated with an exfoliating Back Scrub and Aromatherapy Hot Towel Back Massage. Book today; in 2 hours, you will thank yourself for it! Includes a choice of one of our signature products to continue the pampering at home.
2 hours | $215
RMT upgrade available
Act Now! Offer Ends: 9/30/2020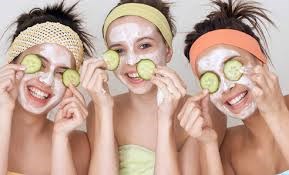 AUTUMN SUN
Let the Autumn Sun relax you and the Amba Spa rejuvenate you with our Autumn Sun package! Indulge yourself with a Custom Facial to brighten your complexion, rehydrate after the hot summer sun and exfoliate the dry skin. Then surround yourself in warmth and relaxation with a full body Aromatherapy Massage. A perfect way to indulge yourself for 2 hours of rejuvenation! Keep the pampering going and add on an eye & neck treatment and scalp massage.
2 hours | $220
RMT upgrade available
Act Now! Offer Ends: 9/30/2020